The 12 Recruitment Tips of Christmas
We're getting in the festive spirit here at RMK Talent Solutions and kicking off the countdown to Christmas with our best 12 recruitment tips to help you with your hiring needs over the Christmas period and into the new year! 
Hiring the perfect candidate can sometimes feel like a minefield, from asking the right questions at interviews and writing job descriptions that attract the right talent, to building a positive employer brand and offering the right benefits. That is why we have put together our top 12 festive recruitment tips that should help take the pressure off this festive season. 
Ask the right questions throughout the interview process

Asking the right questions during the interview stage is paramount to ensuring you have all the relevant information to make an informed decision on the perfect candidate. It's finding the right balance between being sociable and asking the right questions that will give you an insight into the candidate's experience and skills. 
Using question styles like competency-based questions can help test candidates' skill sets and get an insight into their suitability or behavioural questions to measure their past behaviour. 
Competency-based interviews are interviews where each question is designed to test one or more specific skills. The answer is then matched against pre-decided criteria and marked accordingly. For example, the interviewers may want to test the candidate's ability to deal with stress by first asking how the candidate handles stress generally and then asking them to provide an example of a situation when they worked under pressure. You can find more information on competency-based questions here: https://bit.ly/competency-based-interview-questions 
Use your perks to attract the best talent

 
Before the Covid pandemic, we were already battling a talent shortage. Now in today's competitive global market, companies need to go beyond the financial needs and think outside box, exploring alternative strategies to create a positive working environment to not only attract candidates but to retain current employees. 
According to a recent survey conducted by Glassdoor, around 60% of respondents said they strongly consider the perks and benefits being offered before accepting a job offer. A perk can be anything from health and wellness benefits, private health insurance, the ability to work remotely, work-life flexibility and continuing professional learning and development. 
Looking to improve your employee benefits? Our partner business HR Sorted provides services that help support and protect your organisation and employees with a wide range of HR services, including a digital employee wellness solution the Redmill Wellness app – you can find out more here: https://bit.ly/employee-wellness-solution 
How to prevent Interview no-shows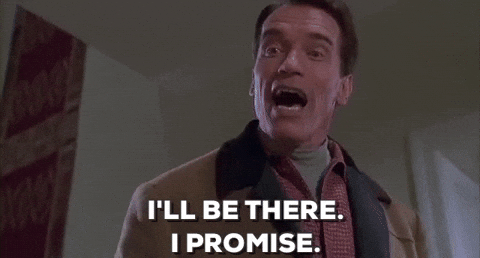 If you have had to hire for any position, you've likely dealt with at least one interview no-show which ultimately can be costly, and timely and have a negative impact on productivity. 
Changing your job interview process can help avoid this for example make sure you are communicating in a timely matter and ensure they have all the information, if you don't respond for a long time the candidate might feel like they don't need to communicate well either.  
Make sure you are transparent with candidates about your expectations and inform them to notify you if they can or can't attend the interview. It's also worth letting them know it's a competitive hiring process and rescheduling can't be offered at this stage. 
Choosing the right candidate… 
Sometimes, no matter how many questions you ask a potential employee, the image they present may not be who they truly are. As a result, you must be creative and dig deeper into your selection processes.
Include a second interview in your hiring process where the candidate can showcase a requirement of the job they will perform. For example, if you're looking to hire a Manager Executive you could task them to create a presentation of a marketing campaign concept and present it to the team. You will then be able to see first-hand if they are the right person for the role.
How to assess candidates' CVs when recruiting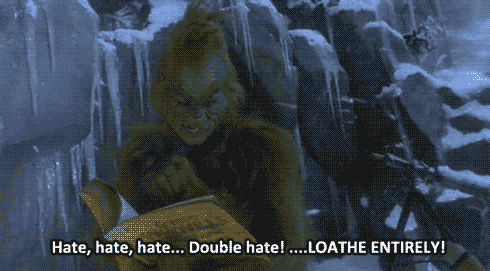 CV's not only help assess and rank applicants' experience, skills and key achievements but can reveal much more about a candidate – such as how they might fit into the culture of your business. 
Take note of their hobbies, a candidate's leisure interests can reveal a lot. Perhaps the candidate volunteers at a charity or created an organisation within their community. This would show that the candidate is enthusiastic and highly motivated, with good organisational skills. 
Don't let career breaks put you off. Career gaps can happen for various reasons, including people having families or wanting to take time out to travel and gain other experiences. These life experiences can have interesting stories behind them and give you some insight into who they are as a person.
Whatever the role, potential employees should show basic attributes such as reliability, flexibility and a desire to be a part of the company culture and succeed. 
How to avoid losing candidates to counter offers

The last thing you need after all that hard work sourcing the perfect candidate is for them to accept a counteroffer at the last stage. 
To avoid a counteroffer make it your objective to cover counter-offers at the interview stage. Ask candidates directly about their reasons for leaving. If the response is "I like my boss and money is a big motivator in this job move" that's alarm bells. You could dig deeper or start to focus your attention on other candidates in the interview process. 
How to successfully onboard new recruits
 
So, you've made an offer which the candidate has accepted, and you've set a start date. Job done! Time to kick back until their first day. Well, not quite… 
Once a candidate has accepted your offer, you need to make every effort to support them before their first day. You want them to feel excited about their new role, and you don't want their first week to be clogged up with technical issues and time-consuming admin tasks. 
Check out our full Onboarding – Best practices and tips article here: https://bit.ly/onboarding-new-recruits 
CV Facts Vs CV Fictions
 
It's acceptable for candidates to be a little creative with their CVs however the line between exaggeration and misrepresentation is becoming blurred. Which isn't surprising living in the social media and photo filter age. The increasing amounts of 'air-brushing' that people are using on their CVs means that it will be easy for recruiters and employers to spot fiction from fact. 
Using competency-based questioning during Interviews is great to get to the truth about a candidate's abilities and achievements. Make sure you ask for specifics and be wary of generalised answers. 
And most importantly make sure you conduct thorough background and reference checks. 
Promote a great employer brand

 
Having a strong employer brand helps attract, recruit and retain the best talent as well as establish credibility.
Storytelling is a great way to help candidates connect with your company. Celebrating and showcasing your employee's success stories on your website blog and social media accounts is a great way to show that your company is a great place to work.
Most importantly make sure your employees are happy, negative comments about your company can spread like wildfire. The best way to avoid this is to ensure your employees have a healthy and happy working environment. Consider perks such as holistic wellness programmes with reward incentives for employees.
Stop the Revolving Door of Employee Turnover
If you're suffering from the revolving door of employee turnover then you are aware of the cost, studies have shown it can cost six to nine months of a worker's salary. For an employee making just £60,000 annually, that's up to £45,000 that is lost in wasted recruiting.
Growth and opportunities are hot on the must-haves list for retaining employees. Ongoing education and the opportunity to move up in the company make your workforce feel valued and a crucial part of the company's success.
Avoid setting up Interviews in a rush 
To get the best hiring outcome Interviews must be properly planned.
Before the interview prepare a list of set questions that you will ask every candidate, making sure you include questions to assess their soft skills and cultural fit. And don't forget to ask each candidate the same questions so you can effectively compare the candidates equally. Make sure after each interview, review your notes and summarise your thoughts on each candidate. 
Check references to avoid a bad hire 
References can be a useful tool for obtaining valuable insights into a potential candidate's contribution to previous teams and building a reliable image of what they can bring to the table for your role and organisation.
Obtaining references can be a challenge due to some company policies however you can always follow up by email or a phone call, you will be surprised how much information you gain by speaking to their line managers directly.
Another option to try is researching the candidate's LinkedIn profile, looking at testimonials from previous colleagues or managers can be incredibly insightful and give you the confidence that you have made the right choice. 
Is Improving your hiring strategy high on your agenda for 2023? 
Get in touch with one of our expert team today by calling 0131 541 2273 or email at hello@rmktalent.com. They will be more than happy to answer any questions and get your recruitment off with a big bang in the new year!  
Alternatively, you can check out more tips on hiring the right staff for your team in our Employer Resources section on our hub page: https://bit.ly/3dj4Acs